Bummed that you missed out on SAPPHIRE NOW Reimagined 2020? Well, you're in luck! We've compiled key takeaways for supply chain professionals here.
Due to COVID-19 interruptions, SAP reimagines its biggest conference of the year to be fully-online with a digital network of 15 industry-specific channels featuring scheduled and on-demand content. With a simple registration for the SAPPHIRE NOW Reimagined, guests gained a free pass to pick and choose from all the available content to suit their interests and needs from June 15 through 18.
SAP broadcasted its week-long event on social media platforms like Twitter, LinkedIn, and YouTube to ensure global viewers had easy access. The event began on June 15, 2020 with an hour-long keynote session called SAPPHIRE NOW Vision featuring SAP executive members.
SAPPHIRE NOW Converge kicks off right after the keynote with each day of the week focusing channels that cover a range of SAP technology, platforms, and industry areas. The week wraps up at the end with an executive board Q&A to answer any lingering questions remaining after all the premiered content.
Let's dive into the highlights of last week!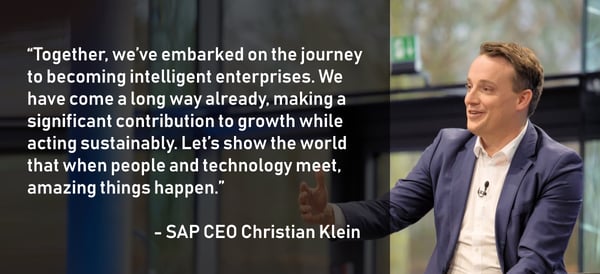 SAPPHIRE NOW Vision: Lead Your Organization Through Economic Recovery & Beyond
Despite technical difficulties at the start of the virtual event, SAP CEO Christian Klein pushes forth with the vision for SAP and its customers to thrive through resiliency, sustainability, and profitability in a video that garnered over 68,000 viewers. Klein emphasizes the company's goal to transform its customers into intelligent enterprises, as a result of the pandemic forcing all companies to re-evaluate their business processes.
Resiliency
Digital transformation is a must to adapt and respond more effectively to disruptions. Companies that used intelligent technology were more competitive before the pandemic and are more resilient during the disruption. Klein advises companies to master resiliency with intelligent technology before focusing on sustainability, and then profitability.
Sustainability
Emerging stronger from the crisis is crucial for businesses to establish themselves for future growth. As companies turn to smart technology, Klein reminds decision-makers to not forget about global challenges, like climate change, and how businesses can create lasting, positive impacts.
Profitability
Companies should not only measure their success through financial performance but also by their contributions to society. It's important to become an intelligent enterprise that can make "sustainability profitable, and profitability sustainable."
To achieve these goals, Klein highlights the key principles: integration, innovation, and agility. Businesses of all sizes and industries should run their enterprise seamlessly across the supply chain in this digital age. SAP can help you embark on your journey to become intelligent enterprises.
SAPPHIRE NOW Converge - The Industry-Specific Channels
As mentioned earlier, different topics were organized into industry channels for each day of the week. Depending on the interests of the viewers, they could pick and choose which video to watch throughout the week as it premieres.
[IMAGE OF LADY IN ORANGE]
The following is a timeline and summary of the industry channels that premiered last week.
Monday, June 15
Intelligent Enterprise Channel: Viewers learned how to future-proof their businesses by becoming an intelligent enterprise. Companies like Ferrera Candy and TemperPack shared their digital transformation journeys with SAP as their partner.
Experience Management Channel: This channel featured content on how technology like Qualtrics XM Platform can create a culture of action and optimize the end-to-end experience journey.
Tuesday, June 16
Enterprise Resource Planning (ERP) Channel: Dive in to understand what makes an ERP intelligent, how you can become resilient with intelligent ERP, and understand the journey to implementing SAP S/4HANA.
Customer Experience Channel: With many companies placing importance in the customer experience, SAP adapted to this trend and offers companies technology and platforms to leverage this opportunity. This channel makes a case for investing more in customer experience and how to foster customer loyalty.
Industries Channel: SAP customers of various industries ranging from telecommunication to sports leagues share their perspectives on how to remain agile and drive resilience during a time of disruption.
Wednesday, June 17
Finance Channel: The channel covered the basics of intelligent finance, automated audits, and the roadmap of SAP Finance but dived deep into answering questions on financial challenges companies face during uncertain times. Professionals at all levels could find opportunities within the wide range of information and case studies offered.
Human Resources Channel: Everything changed overnight for many companies. The HR channel provides valuable content on leveraging innovation for you to listen to your employees and empower them. Delivering quality employee experiences is crucial to building a strong workforce.
Procurement Channel: During this crisis, many businesses recognized the importance of diversifying suppliers and having an agile supply chain to adapt to unexpected changes. Content from this channel offers valuable insights into supplier risk management and intelligent spend management.
Thursday, June 18
Business Technology Platform Channel: Data is crucial for all parts of a business to make well-informed decisions that steer the direction of the company. Learn how companies turn data into business value with a connected landscape, great data strategy, and intelligent innovations.
Supply Chain & Manufacturing Channel: The channel uncovers the secrets to building a resilient supply chain with alternative solutions. Companies like Belimo Americas and Cardinal Health highlight their digital transformation journeys within SAP to drive their supply chain to greater heights.
Small & Midsize Industries Channel: For small and midsize companies, they must reimagine how they move forward with technology that allows for flexibility in times of change. The channel provides insights from thought leaders, analysts, and customers on identifying opportunities at the intersection of change and technology.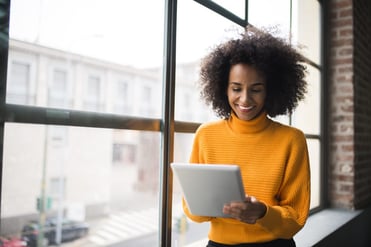 Key Takeaways from Supply Chain & Manufacturing Channel
The Supply Chain & Manufacturing Channel features SAP demos, explains in-depth insights about the supply chain during these times, and introduces concepts for companies to leverage for their supply chains.
Create a Resilient Supply Chain to Succeed in Times of Uncertainty
"Supply chain and manufacturing professionals are actually at the forefront of business transformation for the hundreds of thousands, if not millions of consumers and businesses out there."

- Martin Barkman, SVP, Solution Management Digital Supply Chain, SAP
Led by various SAP supply chain leaders, this session was the main focus for the Supply Chain & Manufacturing channel. The content broke down into three parts: (1) how companies respond to disruptions; (2) recover and prepare for growth after disruption; and (3) reimagine supply chain and manufacturing. The sessions weave in case study examples to emphasize the need for digital transformations of supply chains.
How are companies responding to disruptions?
Barkman emphasized that supply chains are no doubt more important now than ever before and they must be more resilient. Due to COVID-19, the supply chain for any business is highly strained because of its volatility in demand. Supply chain professionals must explore new solutions to satisfy volatile demand while ensuring assets are optimally performing and keep employees safe. For example, companies expand their freight carrier networks for additional logistics capacity to deliver goods quickly and/or invest in digital supply chain planning environments to better match demand with supply.
What does recovery look like?
SAP's SVP of Industrial Transformation Initiatives Hans Thalbauer describes the recovery process as not only fixing the supply chain but also redesigning the entire supply chain which can include technologies of Industry 4.0. Supply chains need to create a connection between processes using machine learning and artificial intelligence to create a predictive quality. Recovery from the disruption includes a digital transformation that is both resilient and sustainable.
How do you reimagine the supply chain?
President of Procurement Solution Area Christopher Hayden and Head of Global Supply Chain Development Franz Hero partners up to discuss the expansion of processes in a collaborative environment with a new business network. Historically, companies look to optimize internally for its enterprise resource planning, but they need to start looking externally to build their network resource planning. This means bringing supply chain processes into your ecosystem of partners to conduct business with to build resilience and be agile.
On-Demand Content: Supply Chain & Manufacturing Channel Sessions
Reinvent the Supply Chain with a Powerful Business Network: SAP SVP of Digital Supply Chain Business Networks Paige Cox demonstrates how business networks can deliver enhanced visibility, greater efficiency, and improved collaboration to overcome challenges.
Begin the Journey to Industry 4.Now: Global Head of Digital Supply Chain Solution Sales Bernd Brandl explains how the industry now has the technological capabilities to dynamically reinvent the supply chain.
Belimo Soars in Shipping Output and Customer Experience with ShipERP: The HVAC leader Belimo was resilient in its fight against resource and process inefficiencies by deploying ShipERP – the ideal SAP-integrated shipping solution. Experience transformative supply chain automation and flexibility for real-time shipment processing and data updates in SAP solutions such as SAP ERP, SAP EWM, and SAP TM.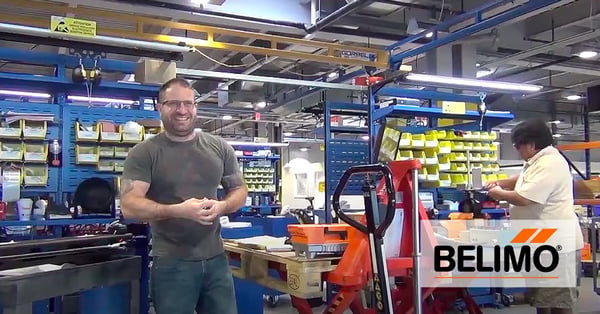 SAPPHIRE NOW Reimagined focused on providing valuable insights for companies to become an intelligent enterprise. With an integrated and innovative supply chain, your company can build resilience to succeed in the face of disruptions. The future for your company is in redesigning your supply chain and building a strong business network with technologies of Industry 4.0.
Don't be left behind as the rest of your peers move into recovery and accelerate to greater heights.