Not all eCommerce businesses are created equal, but meeting customer expectations is a must for all. Choose the right eCommerce fulfillment service model to satisfy your customers.
The forefront of retail is now focused on eCommerce which is largely due to the disruption of COVID-19. With nationwide store closures and stay-at-home orders, online spending spiked during the first half of 2020 with consumers spending over $347 billion. Compared to the first half of 2019, this is about a 30% ($80 billion) increase.
Although eCommerce sales are beginning to slow down with more stores opening, online retail numbers are still higher than in 2019. However, the holiday shopping season is just around the corner, and sales are expected to skyrocket even higher this year.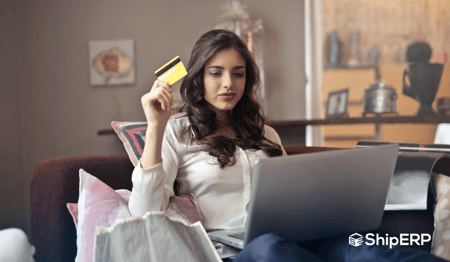 Is your eCommerce business prepared to handle fulfillment for the holidays and beyond?
Your eCommerce fulfillment strategy must meet your customer expectations, as well as scaling with your business in a time where online retail is escalating. With many eCommerce businesses outsourcing their fulfillment processes, those companies are finding scaling capabilities that catapult them to greater success.
In general, eCommerce fulfillment is the umbrella term for a wide variety of services and workflows which includes inventory management, order returns processing, picking and packing, etc. The current scale of your online retail business determines what services you need under eCommerce fulfillment.
You should always be evaluating your business to determine if there's a need to switch fulfillment service models.
4 Types of eCommerce Fulfillment Service Models
Depending on the scale of your online retail business, there are many methods available to ship products to your customers. In order to choose the right fulfillment service model, you must consider the efficiencies, technologies, and storage capabilities of each model. Storing products and fulfilling orders yourself may not always be cost-effective!
The DIY Method: Self-Fulfillment
From storing the inventory to packaging and shipping orders, you can do it yourself! This model has a larger range than strictly doing everything on your own. You can be a small online business running each step of the shipping process or be big enough to use a warehouse with a small fulfillment team.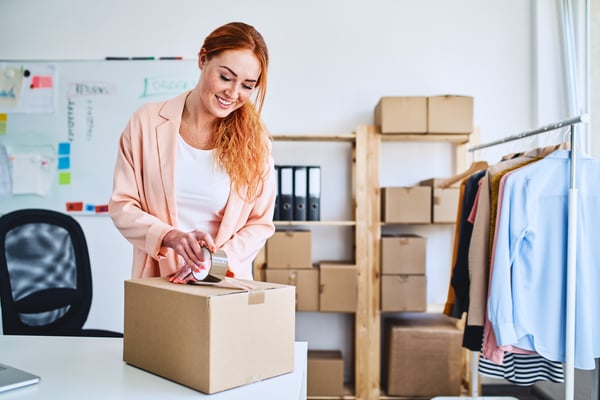 When your business is still small, you absolutely save costs completing the fulfillment process yourself. But what does it really cost you in the long run? You lose the opportunity to grow your business when your focus is divided. Even if your business is large enough to invest in a warehouse, there are still hidden costs associated with it. For example, your fulfillment capabilities are limited to one location which raises the average shipping costs and delivery period.
With self-fulfillment, the opportunity costs are high but it also requires some not-so-obvious costs in terms of the tools, packaging supplies, and transportation fees.
Dropshipping: The Out-of-Your-Hands Route
The name of this method isn't as apparent to what it entails as much as the self-fulfillment model. If the self-fulfillment model requires you to manually complete the order processing, then dropshipping is the opposite.
In this method, the products are never in your possession and so, inventory and packaging aren't costs you need to worry about. The products come from a dropshipping supplier that you partner up with, generally a wholesaler or manufacturer. This is a low-risk business model for new business owners to test out product ideas without owning the products. Essentially, you are the middleman between the product and the customer.
Here's how dropshipping works:
A customer purchases a product at your online store
Your online store sends the order to your dropshipping supplier
The dropshipping supplier packages and ships directly to your customer
Sounds like a sweet deal, right? Unfortunately, the ease of starting a dropshipping business led to an oversaturation of them in the online retail landscape. The profit margins are low because of competition. In addition, you're not able to control the quality of the products and that can reflect poorly on your brand. For example, you must accept the responsibility of shipping and inventory errors.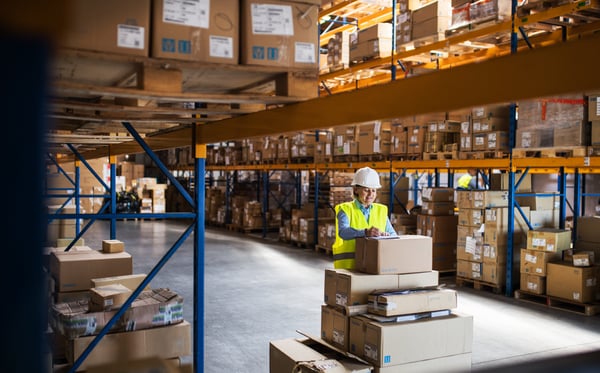 Fulfilled by Amazon (FBA)
For many consumers, Amazon is the first place they look when they're online shopping for a specific product because of the wide range of products on the site. Even as brick-and-mortar shops open as state-wide regulations lift, Amazon's website traffic continues to rise. From February of this year to July, Amazon saw a 28% increase in site visits. It's no wonder that major brands sell their products in Amazon Marketplace.
Uniquely, Amazon offers a service for customer orders to be Fulfilled by Amazon (FBA) itself. In this eCommerce fulfillment method, you ship your products to Amazon and Amazon stores, packages, and ships to your customers on your behalf.
Amazon's fulfillment networks utilize state-of-the-art technology to support your customers' order fulfillment. These centers include:
Sortable: A full-time team of associates works along robots to pick, pack, and ship small-size orders, such as books, household items, clothes, etc.
Non-sortable: A full-time team of associates pick, pack, and ship large orders, such as furniture, outdoor equipment, etc.
Sortation: A team of full-time and part-time associates organizes customer orders by the final destinations to load onto carriers for faster delivery
Receive: Bulk orders of inventory that are predicted to sell out quickly are stored here to efficiently allocate to other fulfillment centers in its network
Specialty: Buildings that handle specific categories of products and backup for peak shipping are handled here
Delivery station: Orders are prepared for the last-mile delivery step to customers
Unfortunately, FBA is the most expensive order fulfillment option with Amazon which includes fees for long-term storage, warehousing, and general fulfillment. You lose control of the fulfillment process, as well as the branding opportunities in packaging. Luckily, Amazon offers self-fulfillment alternatives to the pricier FBA option.
Outsource Fulfillment with a 3PL
Outsourcing your fulfillment order with a 3PL allows a professional provider store, pick, pack, and ship your customer orders. This eCommerce fulfillment model assists you with the logistics end for you to direct your focuses on growing your business. Especially if you didn't start your business to become a logistics expert!
Ask yourself these questions to determine if it's time to outsource fulfillment:
Is fulfillment taking up too much of your time?
Are you running out of storage space for all your inventory?
Do your customers demand faster delivery?
Do you plan on growing your business to higher levels?
If you've answered "YES" to any of these questions, outsourcing order fulfillment is your next step. Luckily, eCommerce fulfillment providers and centers consist of their own storage/warehouses, teams of staff, and the technology to support your order fulfillment. An eCommerce fulfillment center has the same process as Amazon's FBA option, but the costs can be very different.
The 3PLs charge you depending on your eCommerce fulfillment needs but, luckily, fulfillment companies may have discounted rates because of how many eCommerce businesses they work with. The common costs include:
Storage/Inventory
Picking and packing
Packaging materials
Shipping and postage
When you hit a particular point in your online retail growth, self-fulfillment begins to cost you instead of saving costs. Outsourcing the fulfillment process is the natural next step to continue your eCommerce growth and widen your profit margin. Relieve the burden of doing everything yourself with a trusted eCommerce fulfillment provider!

Have you considered all these eCommerce fulfillment service models? Find one that best matches your current online business situation! But don't forget to keep in mind the future growth of your business and, therefore, the scalability of your fulfillment model.